Lauren Curry
Group Head of Audit, Financial Control and Risk
AB Sugar, Peterborough, UK
The Faces of AB Sugar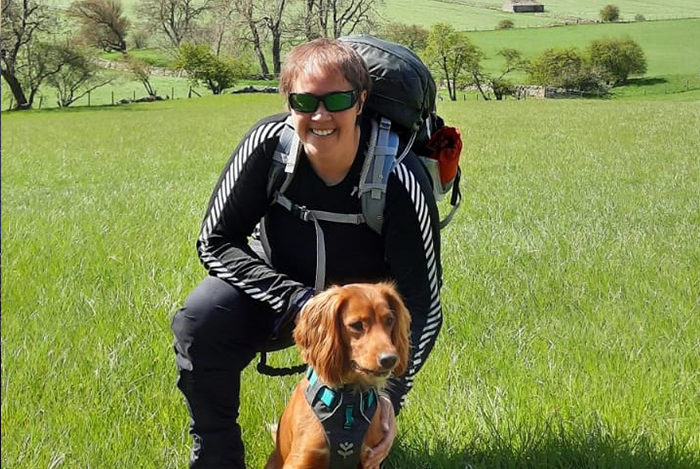 Sometimes the biggest obstacles in our careers are those our own minds put there. We caught up with Lauren, our Group Head of Audit, Financial Control and Risk, to find out more about her role at AB Sugar, her fascinating career history, and how she overcame these obstacles to get to where she is today.
Share what a typical week is like for you? What do you get up to?
"In my role, I oversee the audit, risk and investigation work undertaken across our AB Sugar businesses. This can entail a routine review of the financial controls in one of our entities, investigation into potential fraud committed against us or providing risk and control guidance into new projects, and driving process changes to drive better data protection. As Group Head of Audit, there is also an element of coaching the broader audit team, ensuring we are covering the business processes, risks and controls in enough depth and breadth to provide assurance to local management, AB Sugar and ultimately ABF. Internal Audit is quite unusual, as although I am part of the AB Sugar Finance function, I must act and be seen to be acting independently , as one of the key pillars of the Internal Affairs code of conduct – I therefore also have a reporting line directly into the ABF Director of Financial Control.
"The beauty of a role in internal audit is the variety that it brings, and this is what excites me most about the role. Although I do work to an audit plan agreed with the ABF Audit Committee, you never truly know what a week will bring. For example, the audit team might need to respond to a fraud investigation request or review proposed controls on an IT implementation project. I need to be in a position to understand and adapt to deliver accordingly."
What did you want to be when you were growing up? How did you get into Audit?
"Other than exclaiming when I was very young, I wanted to be a fire engine (my grandad was a firefighter), I always had a keen interest in engineering. My career to date has mirrored this, with a brief stint as an engineer then as a consultant and auditor working within engineering and manufacturing businesses. I started my career as a junior submarine hydrodynamicist, working on projects for the Ministry of Defence. Whilst engineering was an interest and passion of mine, the single focus and narrow field I was in left me wanting more breadth.
"So, I went to one of the 'Big 4' accounting practices, into their Advisory team focusing on Risk Management and Internal Audit whilst becoming a chartered accountant. I worked primarily on engineering and manufacturing based clients. With my engineering background I quickly learned that to be effective in a consulting or advisory role, the ability to understand process from the shop floor right up to the CEO was hugely important – everyone has a different perspective and drivers – only by building this picture and understanding do you get to root causes of issues.
"Building on this experience, I then went to a FTSE 50 speciality chemicals and sustainable technologies company based in approximately 30 countries worldwide, as their Global Senior Internal Auditor. I learned about the cultural complexities of operating over such a wide global spread. The nuances of landing a powerful message in the European operations completely contrasted with the style required in South America or the Far East. I also learned that whilst initially glamourous, flying round the world for months at a time only seeing the inside of airports, hotels and offices would only last a couple of years.
"Next up was a FTSE 250 multinational infrastructure company with operations primarily in the UK, US, Middle East and Hong Kong. This was at a time of significant change, due to both external factors dictated by the market and also internal organisational factors. I enjoyed the challenge of working in the internal audit team supporting the business to improve controls to avoid future profit warnings in an environment with reducing headcount, which demanded innovative thinking from me and the broader audit team. Alongside business focus to drive digital working, the audit team followed suit with greater use of data analytics and monitoring tools to drive where and how we audited. These skills and techniques were invaluable, and I continue to utilise them at AB Sugar. Every step along my career journey has provided me with key learnings, which enable me to thrive in my current role at AB Sugar.
"What appealed to me about a career in audit is there are many different types ,with the vast majority of those with a financial background going through external audit - an independent evaluation of the company's financial statements. I was more interested in how a business operates and hence chose to start my career in internal audit – an independent review of the company's processes, risks and controls. Understanding how a company operates allows you to make recommendations which add value to the business. Internal audit has undergone a real transformation in the last decade, moving from the internal 'policeman' whereas more and more today we will work with the local management teams to drive process improvement and strengthen the business processes. This space is very enjoyable to operate in, especially to see the delivery of the control and process improvements."
Share some of the opportunities you have been given since joining AB Sugar:
"I'm fortunate enough to have been in the business long enough ahead of COVID-19 impacting to have visited many our AB Sugar sites. From the beet factories at Wissington to QianQi in China, cane mills in South Africa, seed pelleting plants in Kings Lynn and our biofuel plant in Hull. My background in engineering makes me keener than most auditors to get my hard hat and steel toe caps on to get stuck in and understand the process behind the numbers – something I think every good auditor should do to give context and background to the recommendations we then go on to make.
"What makes me proud to work for AB Sugar is it's an organisation that cares about its people, especially with what has been demonstrated over the course of the last year – some of the small things, like a face mask arriving in the post when we were all struggling to get hold of any when the requirements landed at short notice. No organisation will ever be perfect and get this 100% right, but AB Sugar are certainly up there with the best organisations I have worked for."
Tell us about one key moment that stands out that has shaped your career path
"At a previous organisation I was asked by the CFO if I would be the acting Head of Audit – I said no and that I wasn't ready. Reality was, I ended up doing the majority of the work in preparing audit committee papers, drafting plans and reviewing the teams work, but someone else went to be the face of audit at the Audit Committee. It was a confidence thing; I was relatively junior to those I saw in peer roles around me and felt like I hadn't cut my teeth enough to do the job well. A year later I was in the UK Head of Audit role having shifted my thinking – If the CFO thought I could do it, maybe I should have given it a shot, so when the role became formally available I made sure I was in pole position to get it.
"Getting past my own imposter syndrome was the biggest obstacle I've overcome in my career to date. When I was first promoted to Head of Audit, I didn't look like everyone else around me in similar roles. In my mind I didn't have the same level of experience, I didn't have the back catalogue to draw from – did I belong? It took quite some time, and the support of a fantastic mentor and coach, to get past this and help me bring my own style to the Head of Audit role. I didn't need to look like or act like the others in similar roles, I could bring a different skill set with more commerciality and empathy to the role and it works for me. I am proud to have got past this as I believe that I can be genuine, open, transparent and ultimately myself and deliver the role well. The one piece of advice I'd give those starting out on their career journey in light of this is to always believe in and back yourself to make the next step and demonstrate confidence in asking."