Andrew Cochrane
Group Head of Grower Agriculture
Illovo Sugar Africa
The faces of AB Sugar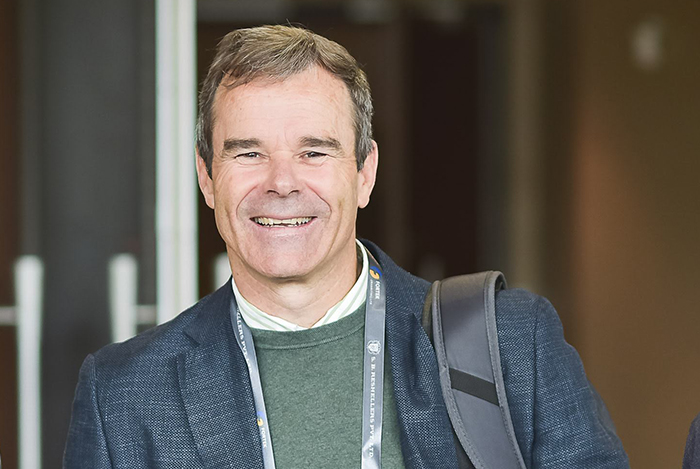 Andrew started his career with Illovo Sugar Africa around 30 years ago working as an assistant manager on the Beaumont sugar cane estate in Eston, South Africa. Since then, he has spent three decades working with and supporting small scale growers on the continent; holding a variety of positions with Illovo, as well as working for a large commercial grower, a government department and an NGO (non-governmental organisation).
Since re-joining Illovo in 2015, Andrew is now looking to revitalise grower relationships across its six countries of operation; he comments:
Championing rural development
"Growing up I always wanted to be a farmer but after starting my career with Illovo I began to see the developmental impact of working with small scale growers. From driving economic development in rural communities, to building individual and collective capabilities to push forward social development. This experience at the time provided the foundation for the varied career path I have experienced over the past three decades.
"Throughout my career I've been lucky enough to spend time working with growers in a range of roles and responsibilities. From working with one of the largest growers in South Africa gaining an insight into their world, challenges, concerns and decision making processes; to working for the Department for Land Affairs on a land reform programme where I was exposed to a variety of projects that were life-changing for many rural communities. I've also worked for an NGO where I combined my rural development and land reform experience into one.
"At the centre of all of my roles and experiences has been the burning desire to help develop people's capabilities to enable them to improve their own livelihoods. This is what has inspired me throughout the past 30 years, and will continue to inspire me for the coming decades."
"Seeing the impact growing sugar cane has on our local communities and seeing lives change as a result; makes me proud to do what I do. It's incredibly inspiring to see and to be a part of this transformation."
Working to improve livelihoods
"Across my career I've spent a great deal of time with small scale growers in their communities; talking, sharing and understanding their world, concerns, needs and desires. When I re-joined Illovo in 2015, I worked on a project in Mozambique, the Maragra Smallholder Sugarcane Development Project (MSSDP) – it was an EU funded initiative which two core objectives; to enhance the livelihoods of neighbouring communities through sugar cane and food crops, and to increase cane supply to satisfy factory and market demands.
"This project remains one of my proudest experiences throughout my career due to the impact it had on the lives of those involved; it was truly extraordinary. The drive and determination of the community to make a living for themselves, to change their lives and to provide for the next generation was inspiring and it's something I will always remember."
My advice to those starting out…
"Learn from every experience, from every job and situation that you find yourself in. Take this and build it into your life, to continue becoming a better person both professionally and personally."