Bethan Williams
Grower engagement coordinator at NFU Sugar
United Kingdom
The faces of AB Sugar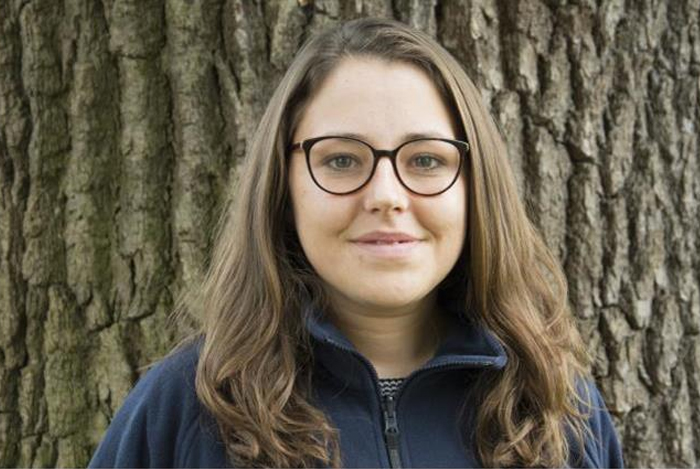 Bethan started as a Graduate Trainee at the NFU in 2013 after finishing her MSc in Sustainable Agriculture from Harper Adams. Following the graduate scheme, she was appointed as the National Project Officer for the Campaign for the Farmed Environment, a position which she held for 18 months before moving to NFU Sugar (roles include Sugar Policy Adviser and then Grower Engagement Coordinator).
She explains what a typical day is like in her role at the NFU: "As a Grower Engagement Coordinator, I lead on grower communications and liaison with all UK sugar beet growers so a typical day is very varied. Most of my role is the management of NFU Sugar grower facing initiatives. As part of this I manage the Sugar Industry Programme which is the next generation forum developed by British Sugar and NFU Sugar to nurture young talent within the industry. This means every day is even more varied; in 2019 alone I have met with seed breeders on the latest technology in Germany, held a Parliamentary Reception in the House of Commons alongside delivering farmer facing meetings across the growing area."
Coming from a non-farming background, she explains why the agricultural industry appeals to her: "The agricultural sector has a wealth of opportunity and I have enjoyed every moment of my time working for the NFU. At first, I underestimated the wealth of opportunities that you have within the agricultural sector alongside the depth of talent, whether it be a passionate grower or a colleague that inspires you. The agri-food sector really has a role for everyone."
And her advice to those just starting out in their career?
"Be open minded to opportunities and throw yourself into whatever industry you want to work in; with enthusiasm and passion you can make a difference. Finally, have confidence in yourself, everyone doubts their ability from time to time but understand your strengths and utilise them - everyone has them!"