Dr Vicky Foster
Head of British Beet Research Organisation
United Kingdom
The faces of AB Sugar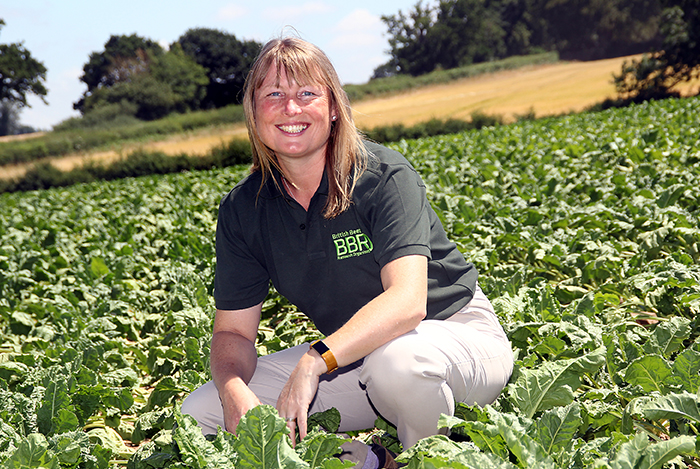 Vicky is the current Head of the British Beet Reserach Organisation (BBRO); having spent her career to date working in a variety of roles within the arable and agriculture sector.
Her desire to focus on this industry as a career stemmed from her time in education; "I knew quite quickly that I hated human biology and wanted to focus on plants and the environment. However it wasn't until I did a PhD in cereal pathology that I really got interested in agriculture. It's an industry with so much history and you can relate directly to it, i.e. it's all about how we produce the food we eat and manage the countryside."
This continued into her later career and is why she is still inspired every day, "As an industry it also never stands still, there are always new challenges that mean we need to keep going back to science and technology to look for new solutions to keep agriculture fit for the future."
She believes it's important for your people to consider a career in STEM (Science, Technology Engineering, Maths) subjects, she comments: "STEM subjects open up a wealth of future career opportunities in an ever-changing world. I always loved science at school and university even though I had no idea what I wanted to do. I just did what I found interesting and what I enjoyed. You don't have to plan out your career from the age of 13 – just follow your heard and see what opportunities come your way."
And, her advice to those starting out?
"Do what you enjoy not what you're told! If you're like me and can't think of anything more boring than a nine to five office job, doing the same thing day after day, then take a job in science. The opportunities to work with people in other countries is fantastic and to constantly keep learning and being inspired by doing something different is so fulfilling. I can't think of a better industry to work in!"