Fan Yun
Agriculture Machinery Manager
AB Sugar China
The faces of AB Sugar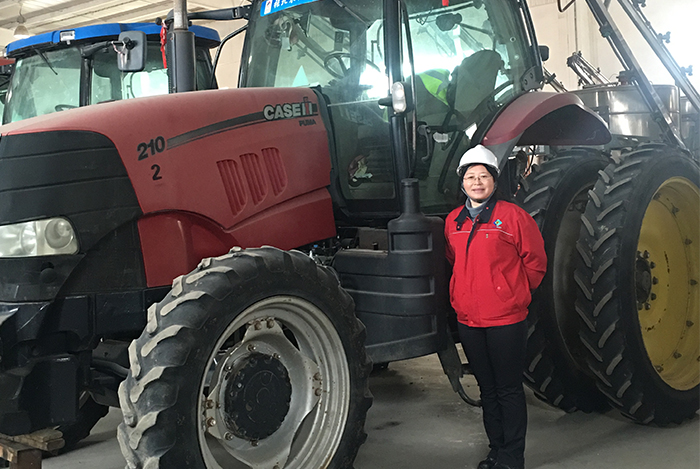 Fan has been with the business for over a decade, working at the Zhangbei factory in northern China, close to the Mongolia border. She feels extremely proud to be working in a company where there is encouragement and space for development within.
In her role as Agriculture Machinery Manager, she is responsible for a diverse range of tasks related to operational efficiency and, in particular sustainable agriculture procedures in the field. First and foremost, she ensures all machinery operates safely; to the benefit of employees, growers and suppliers; conducting risk assessments to monitor and advise on potential hazards. Secondly, she works closely with the Agriculture team to improve sugar beet yields and sugar content through working closely with growers, providing training, risk control and tailored services to upskill and educate those connected to the business. She also contributes towards operational cost control, managing the machinery area on site, overseeing a team, and financial procedures for machinery loans.
Of working in a male dominated sector and position, she comments: "The challenges I've overcome since being in position have enabled me to develop and improve as an individual. I've learnt to be direct and clear when communicating, reinforcing implementation and outcomes as a result. I do however believe that being a female in my position brings greater team motivation and management and I encourage my teams to do their best every day."
And her advice to those starting out on their careers?
"Always look to keep learning, be down to earth, do the best work that you can and always strive to be better than you were yesterday."