Georgina Kanthenga
Plant engineer
Illovo Sugar (Malawi) plc
The faces of AB Sugar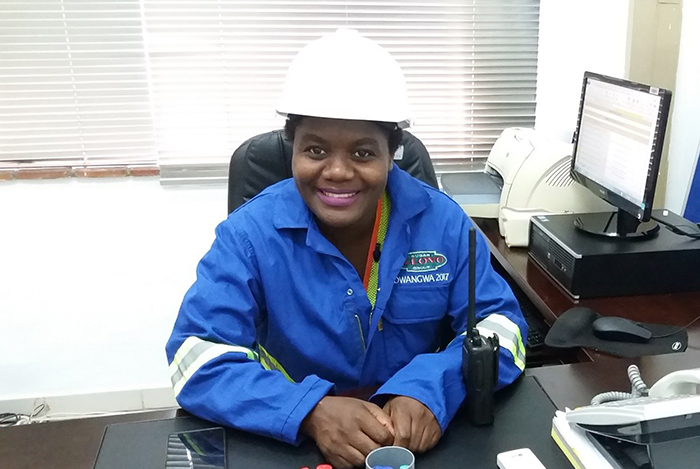 Georgina joined Illovo Sugar (Malawi) plc straight from university, having gained a Bachelor of Science in Mechanical Engineering in 2009 from the University of Malawi Polytechnic where she was the only woman in her class. Soon after joining Illovo, she began Illovo's Management Training programme to develop her leadership skills, which has culminated in her current role as a plant engineer in the Dwangwa Sugar Mill.
Today, Georgina is a valued member of the Dwangwa mill team and plays a critical engineering role on site. From ensuring the safety of all employees working in and around the factory to regularly planning and budgeting for the provision of plant spares needed for optimum performance of the mill.
During childhood she dreamed of becoming a medical doctor and then an astronaut; however she soon realised her goals changed while at high school and she wanted to work in a male-dominated field. Hungry for the challenge of working in an industrial setting which would soothe her competitive spirit – no doubt engendered by her twin brother while growing up!
Georgina is blazing a trail for other women to follow in Malawi, and of her experience so far with Illovo Sugar Malawi, she comments: "Being a plant engineer, especially in a heavy-duty industry, is an exciting experience as one is presented with every day challenges that need to be overcome to keep the plant going."