Marta García de Quevedo
R&D Project Manager
Spain
The Faces of AB Sugar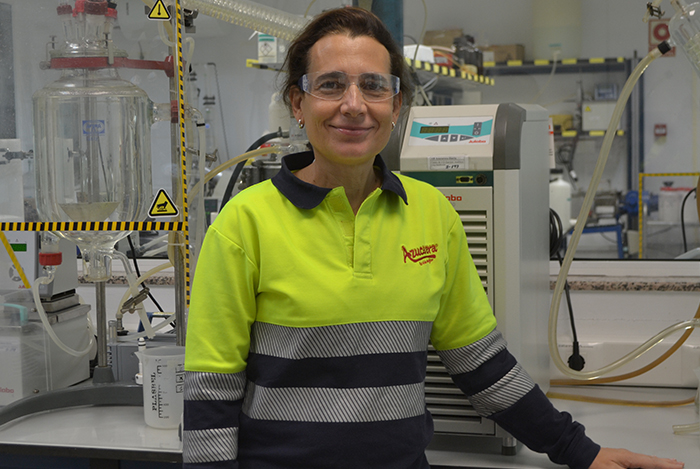 Marta has spent three decades working for Azucarera in its research laboratories after starting out as a chemist following graduation from university. Her curious nature and open mind are a perfect match for her role and the constant quest to explore new opportunities and innovations within the industry. She explains:
"No two days are the same when working in a laboratory which makes every day exciting. We are also living in a time where to succeed as a business we need to adapt and do things differently which means finding new ways to add value to our products. It is challenging but looking for new innovations in sugar processing and in creating sustainable sugar factories is essential for the future."
It is this desire to be open and curious that has kept Marta within the industry for over 30 years:
"I have worked for Azucarera for many years and have had a lot of experiences in my career that have brought great satisfaction, but I think one of my most memorable experiences was my first visit to the sugar factories. Seeing the raw agriculture product being transformed and processed into an ingredient and product for our customers and consumers was fascinating. At the time, there wasn't many women in the factories which I'm glad to see has changed today! Since Azucarera was acquired by AB Sugar in 2009, I have also had the opportunity to travel to sugar beet factories in the UK and China which has provided me with additional learnings and opportunities to grow, both professionally and personally.
"More recently I have been involved in new product development and process innovation projects which involves digging into how we can be even more efficient in our sugar manufacturing process. Striving to find the next innovation or opportunity is what drives and motivates me daily. I also enjoy attending seminars and meetings with research centres to explore new ideas. At the R&D centre in Toro we have a portfolio of projects which the team oversee and support the different areas of the business. All adding up to a diverse career and one that hasn't stood still."
Marta shares her advice for those starting out in the industry and reveals who has inspired her during her career:
"My advice would be to have intellectual curiosity and a desire to learn new ways of doing things. Don't be afraid to shake up the norm and try something new. It's important to demonstrate results and collaborate but always keep your mind open.
"I have been inspired by many people throughout my career, from those who set an example with their work and who have taken on new challenges with vigour; to the first women who have achieved managerial positions within our factories and pushed against the 'male-dominated' industry. I'm inspired daily by those who work for a better future, who inspire me to discover new information and constantly evolve and learn."