Rebecca Katowa
Managing Director
Zambia Sugar
AB Sugar celebrating our women in business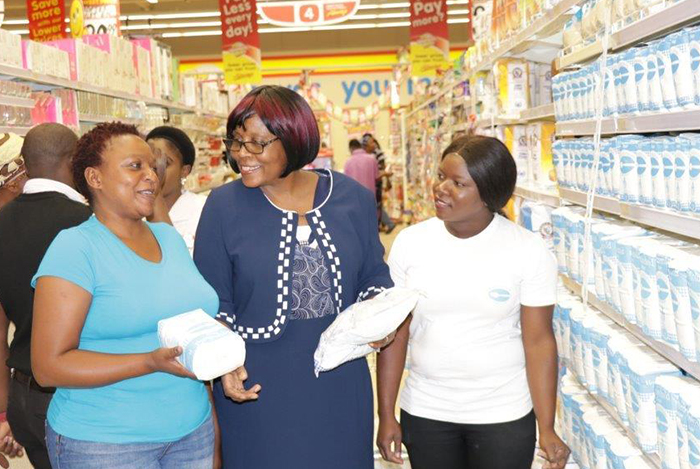 Content added March 2018. Rebecca has since retired and the new Managing Director of Zambia Sugar is Oswald Magwenzi.
Rebecca has been Managing Director (MD) of Zambia Sugar since 2015. She joined the company in 1997 as Marketing Services Manager. Her career has been spent in the manufacturing and FMCG sector working in either sales or marketing roles. On her journey to becoming an MD, Rebecca comments:
"Look for role models or mentors who can inspire you personally as well as professionally."
Becoming the first female MD
"I believe that a good support network and structure are pivotal to building a successful career. Over the years, I have had the privilege of working with many great leaders who have broadened my perceptions, perspective and demonstrated trust and confidence in me. This has allowed me to learn from my mistakes for example. This type of grounding and learning was essential, especially as I progressed into the role of Managing Director.
"My previous roles in marketing gave me vital experience in developing valuable networks both inside and outside the business, collaborating with teams from across different countries. I was dealing directly with consumers and customers which gave me valuable insight and exposure to market dynamics – a skill which in leading a business is pivotal. I also knew how to build strong business partnerships, balancing customer and business interests. As any leader will know, you will experience challenges along the way that test your resilience, integrity and ability to deliver but fortunately these lessons and values I've learned along the way have helped."
Supporting the next generation
"It's important for any business leader to spend time engaging with teams and individuals from across the company to motivate and inspire. We are all on this journey together and growing a sense of shared commitment and purpose goes a long way towards achieving success.
"As part of this, I enjoy sharing guidance and advice with the future generation, helping them to forge out their careers and strive to be the best they can be."
My advice to those starting their career journey…
"Look for role models or mentors who can inspire you personally as well as professionally. Ask for guidance and accept constructive criticism as it will only make you stronger. Be humble and never be ashamed to say you don't know – instead create an opportunity for personal development."