Renata Czaplinksa
Operations Improvement Manager
British Sugar
AB Sugar celebrating our women in business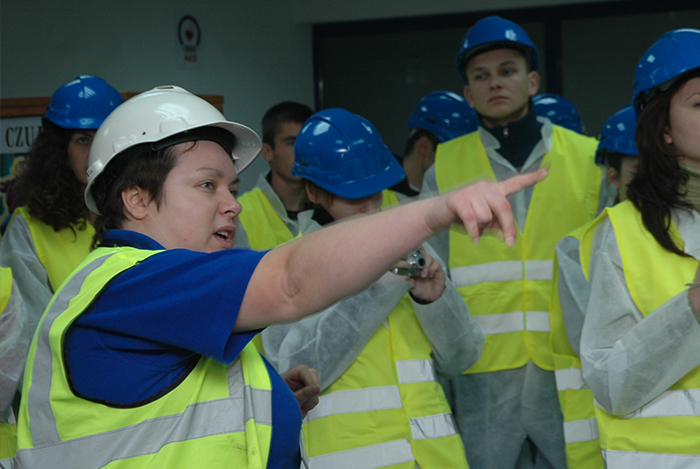 Content added March 2018. Renata has since changed roles and is now Senior Process Technologist at AB Suga.
Renata grew up in Poland and has worked across the AB Sugar Group for 18 years after joining on the graduate scheme. During this time she has worked on projects in Poland, China, the UK, Africa and Spain. Renata explains more about her journey below.
"Be open and respectful to others"
Living an engineer's dream
"As somebody who grew up next to a small sugar beet factory, I didn't see that the sugar industry had much to offer me. I was wrong. The process itself is every chemical engineer's dream – the variability of feedstock, variety of processes, volumes we put daily through our factories and finally number of opportunities for the industry to develop. There is a constant drive for ongoing improvement which creates many opportunities for engineers like me.
"After joining the company in 2000 as a graduate, I did not expect that I would still be here 18 years later. And in looking ahead to the future, for years my biggest dream was to build a greenfield sugar factory and a team to run it. However through my years of experience, I'm not sure if the possibility to shape the process using my experience and knowledge is more appealing to me now."
Embracing all opportunities
"Since my very first weeks with the business in Poland, I have been given challenging responsibilities and many diverse opportunities to grow, develop and learn. I found that speaking English was an advantage too – starting out as a graduate meant I had to learn quickly so I could support many of my colleagues with their project discussions and translate details of new packaging machines or waste water treatment for example. While in Poland, I also gained experience in project management, working on some huge transformative initiatives. After nine years, I moved to the UK where I had the opportunity to work on many strategic projects from China to the UK, as well as in Eswatini and Malawi. It is through this move to the UK that I have had the chance to redefine myself and I'm looking forward to seeing where the future takes me."
My advice to those starting out…
"Be open and respectful to others; you don't work in a vacuum and your education, knowledge and even experience is nothing if you don't have supportive people around you. With this comes the ability to overcome any challenges you encounter, even if they are daunting at first."